RHIANNON'S EMOTIVE SPIRIT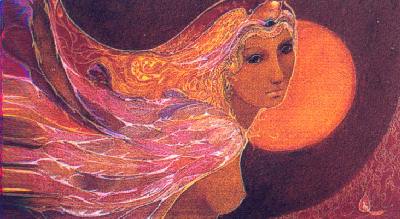 You made it to my little haven of cyberspace!

From here you can explore my journey of poetic proportions.
On the following pages are many diverse topical themes, including my  
which also Links to Pages dedicated to Rhiannon.


Now Lets get into some poetry !     CJA


The earth, a galaxy, infinite possibilities.
Seconds becoming minutes, hours filling days.
As time ticks on, becoming set in our ways.
Time speeds up as we get older months melting into years.
The skin dries and wrinkles get bolder, as each decade's end nears.
Like a plant withers, dries up, becomes old,
Such can be the eventual passage of a soul.
Others grow, go super nova, become one with the universe.
The latter I hope my path, more so that than the first.
Cycles of life endlessly turn.
The lives we lead and the lessons we learn.
We need to teach ourselves, our children too.
How to preserve our planet, keep our humanity true.
Get closer to the earth that to which, we will return.
Lead a life full of worth, and another cycle may turn.
CJA


Amethyst


As I sit and meditate,
Looking into the amethyst glow.
I ponder the  myriad of its depths,
And wonder in which time did it grow.
Its conception and subsequent journey,
To my mantelpiece however I'll never know.

Angles and edges,
Contours and wedges,
Multifaceted dimensions,
Beauty of nature's extensions.

Symmetrical yet imperfect,
Our land crystallized,
Earth spirit immortalized.

Outside exterior,
Rough and worn,
Hidden treasures,
Inside its form.

Emotional response is warm,
Rich purple in colour,
Calm in its demeanour.

Another example of Earth's splendour,
Deserving to be held in wonder,
To be thanked for its presence,
And bask in the glow it emits.      CJA

   I've been having some trouble with my guestbook lately ,so if the first one isn't working 
Thanks for all your positive comments       !!!           
[ Sign my GuestBook ] - [ Read my GuestBook ]
[ GuestBook by TheGuestBook.com ]


My Poetry and Links
A poem for my friend ...

Rhiannon ... The Nurse
Astrology, Numerology and Astronomy Links
Poetry Links:
Untitled: poetry magazine for the internet: Some great poetry

Southern Ocean Review: New Zealand's first online Literary Magazine


Poetry workshop: Poets enter here, poetry n writing galore.


Next Skip Next Next 5 Previous Back 2 Random Join!
This power-packed site, Rhiannon's Emotive Spirit is created by 2chris@ihug.co.nz.
---
Rhiannon

"Questions bring knowledge and Knowledge brings questions"
Please remember that all these poems, and those on my other 
pages remain the property of 
Rhiannon/CJA/Christina Adamson 
and copying for commercial reason, 
any part of them without the expressed permission of 
Rhiannon/CJA/Christina Adamson 
is prohibited by copyright laws.

Over the years I have collected lots of different images,
most of them I'm unsure of the creators/artists.
 If anyone has a problem with copyright, please contact me and I will
remove the image if need be, however they are present with all 
respect here as been pictures that can maybe  portray 
visually what the poem is trying to say. *s* 

"Practice random acts of kindness and senseless acts of beauty"