some of my favourite astrology/numerology Links
Ancient web: daily horoscopes for real people
AstroAdvice: Horoscopes, Astrology, tarot,
numerology, palmistry, karma cards etc... this site is one
of the Best I've come across!
Horoscopes 4 u: One of the best horoscope directory's
ADZE: heaps of astrological/cozmic stuff
Daily horoscopes: by Michael Star
Astronet: horoscopes
Astrology/numerology: insights into them
about Zodiac signs: Simple and great explanations
The Dreamtime: Free numerology readings etc
Numerology: an explanation
Chinese astrology: of old tradition
Chinese astrology: by sonia ming


Moon Links
Moon_Links: Lots of fun and interesting moon/lunar links
cheryl's whole moon page: the moon, the whole moon
and nothing but the moon !
Moonware: moon software
The Moon: as seen from the northern hemisphere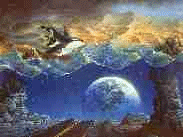 ASTRONOMY/SPACE LINKS
space.com: all the latest news on all sorts of space
Heaven's Above.com: from where a specific satellite will be to great whole sky charts!
Globe Explorer; map and aerial photos from satellites
Welcome to the planets: Collection of images from nasa's planetary exploration
Spaceweather.com Science news and information about the sun earth environment.
Spacedaily: all sorts of news n articles
Auckland Observatory and Stardome Planetarium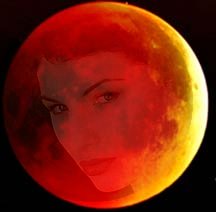 Links to My Poetry and Links pages
Rhiannon's Emotive Spirit: The Beginning
Rhiannon's Celtic Links Page: Celtic and Rhiannon links
Nature's Spirit: Some poems Celebrating Nature

The Mystical Unicorn: Unicorn pictures, links and poem

Rhiannon's Cyber Musings: Poetry inspired by cyberspace

Old Spirit: poems on ancient times
A poem for my friend ...: True Friends
Rhiannon's Reflective Spirit: in a reflective mode
The Kiwi and the Kaka: An unlikely pair
Why KiwiRed/Rhiannon ...: A bit about me =)
Rhiannon ... The Nurse: A Nursing shift

Insights: Rebellious spirit
Rhiannon's Chat corner:Poem n Friends Links
Sign My Guestbook


View My Guestbook